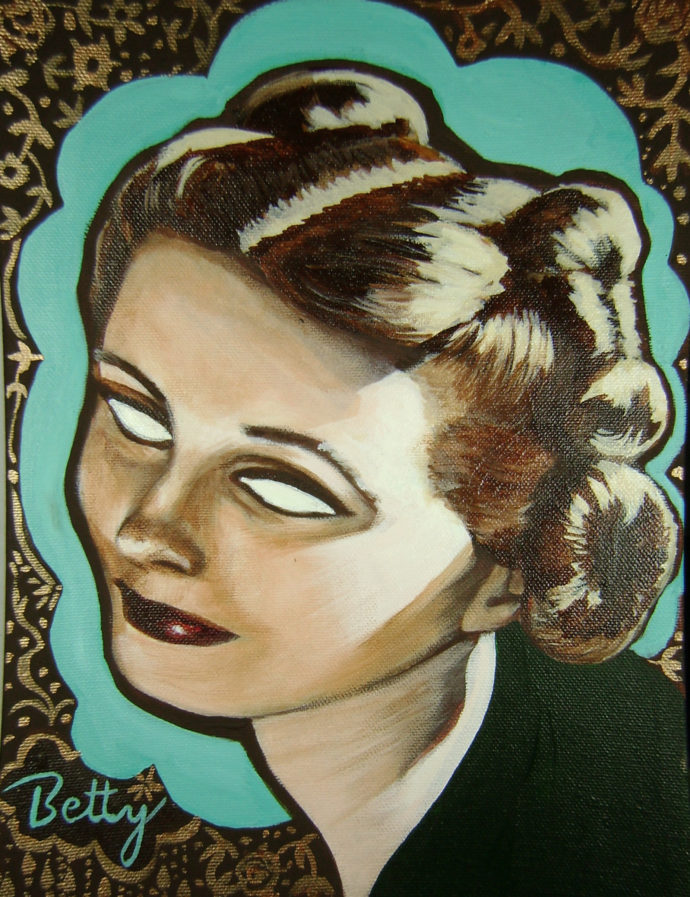 Betty, a 52 Girl
2010, amy beth geerling payne
9×12″ acrylic on canvas
Inspired by the B-52's song "52 Girls", I painted a portrait of each name in the song.
Meet Betty. Betty is a hair model. Betty measures 9×12″, she's on a very nice canvas, painted using acrylic paints. The background color is a deep burnt umber with a metallic gold overlay and a pop of turquoise. And, if you need a refresher, here's where you can listen to "52 Girls."
Written by Joe Ayers and the late Ricky Wilson and featured on the 1979 album "The B-52's".